18.04.2019
B738 Fixed-Base Simulator delivered to Solaseed Air in Japan
FTD.aero completed successful installation of a B738 Fixed-Base Simulator for Solaseed Air at company's headquarters at Haneda International Airport. Solaseed Air will be using a newly-installed device for pilot assessment and airline training.
"Our devices offer a perfect and cost-effective training alternative to expensive Level-D simulators. Our Customers realized that a number of trainings can be successfully conducted using our FTDs instead. This includes ab-initio training, SOP training, FMS training, Jet Orientation Course, airline assessment, TCAS excercises, severe weather and low visibility operations. Scenarios can be easily adjusted by the Instructor to students' individual training needs, similarly to sessions conducted in a FFS. This becomes possible at a fraction of the FFS training costs." - said Filip Witczak, Product Manager at FTD.aero
The simulator was welcomed with enthusiasm by Airline's Management and Pilot Training Department:
"What we want to emphasize is that the entry level of FFS training has been improved, and can be performed more efficiently than ever. Compared to the touch panel type B737 FTD, the simworld cockpit is highly reproduced.

The B737 cockpit is almost the same as the real and FFS. As a result, we can concentrate on the training and the trainees clearly improved their procedure. I believe that it is a great advantage being able to operate this B737 FTD without a sense of discomfort. Moreover, we are also satisfied with the easiness of the daily care - we only need to turn on the power!" - said Hirotsugu Takahashi, Solaseed Air's B737 Instructor who introduced FTD.aero's FTD into the Airline.
After a year of operation he adds:

"One year has passed since the introduction, the results are turning out great. Our B737 flight simulator is used over 700 hours a year as a self-study by trainees and crews, and we received positive feedback from them."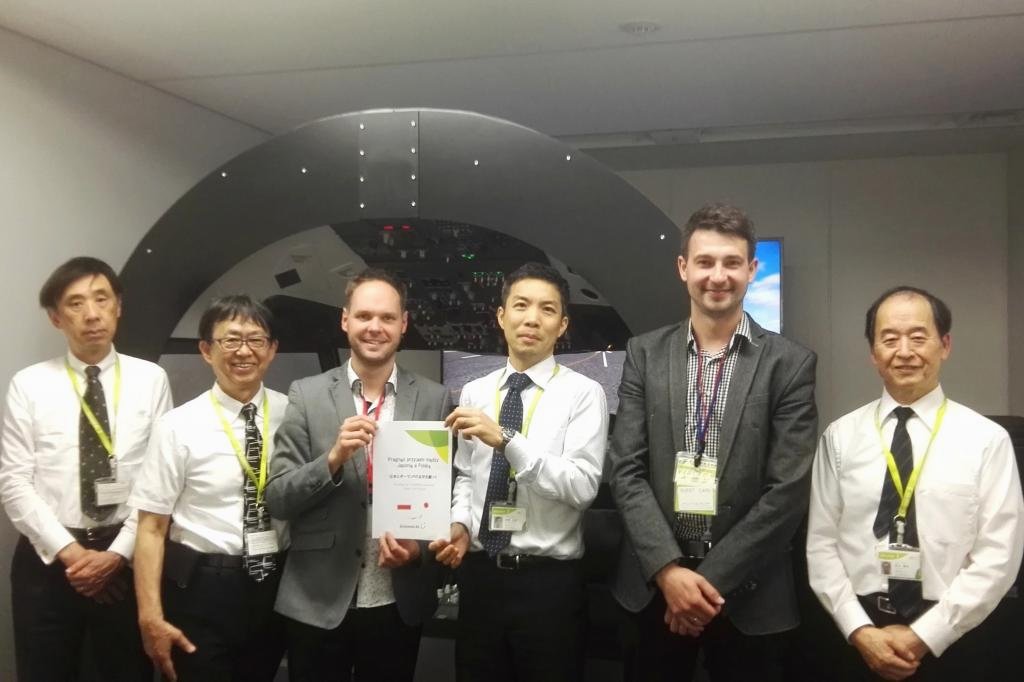 ---
back