18.05.2021
LOT Polish Airlines Flight Academy takes delivery of FNPTII MCC device
FTD.aero delivered EASA FNPTII MCC device to LOT Polish Airlines Flight Academy. Device represents a B738 aircraft model and flight deck and meets Airline Pilot Standard training requirements.
The simulator has been installed at LOT Flight Academy's new facility in Warsaw, Poland and will be used for future LOT's pilots training including MCC and initial type rating. LOT Polish Airlines operate a mixed fleet of Boeing 737-800 and 737-8MAX aircraft and are expecting delivery of new aircraft in the near future. This new addition to the Flight Academy's existing fleet of simulatorsn will greatly expand its training capacity and range of available courses. For the first time ever LOT's pilots will have an opportunity to maintain their proficiency at the airline's hub located in Warsaw. The simulator will be a solid ground for further training, including Type Rating and recurrent training and is expected to off-load FFS time pilots currently spent on basic tasks, such as FMS training and cockpit familiarization.
"This B737 FTD simulator meets and exceeds the FNPT II MCC requirements. Our pilots are usually very surprised with all the details and functionality - unbelieveable for a fixed-base device!" - airline's representatives say.
"Our device offers a wide range of possible training applications, including:

- MPL Course Phase 2
- IR, ME, MCC
- FMS training
- SOP training
- JOC
- pre-Type Rating training
- Airline Assements
- ATC/Maintenance Engineers Training

For these and a number of other trainings, our B737 FNPTII MCC FSTD is just perfect and using a full motion simulator (FFS) for these paerticular tasks is no longer economically justified. This device costs a fraction of the FFS price and can be installed in virtually any facility without significant investments and construction works."
- explains Capt. Marcin Ambroziak, B737 CPT/TRI and FTD.aero's Sales Director.
"We are all very excited to see LOT Polish Airlines use our flight simulators to improve their pilots' flying skills!" - he adds.
LOT's new FSTD is the upgraded model of FTD.aero's standard FNPT II MCC device and has been built utilizing original B737 flight deck section. It retains OEM flight controls and its hardware specification facilitates an easy upgrade to higher EASA qualification levels, including type-specific FTD-2.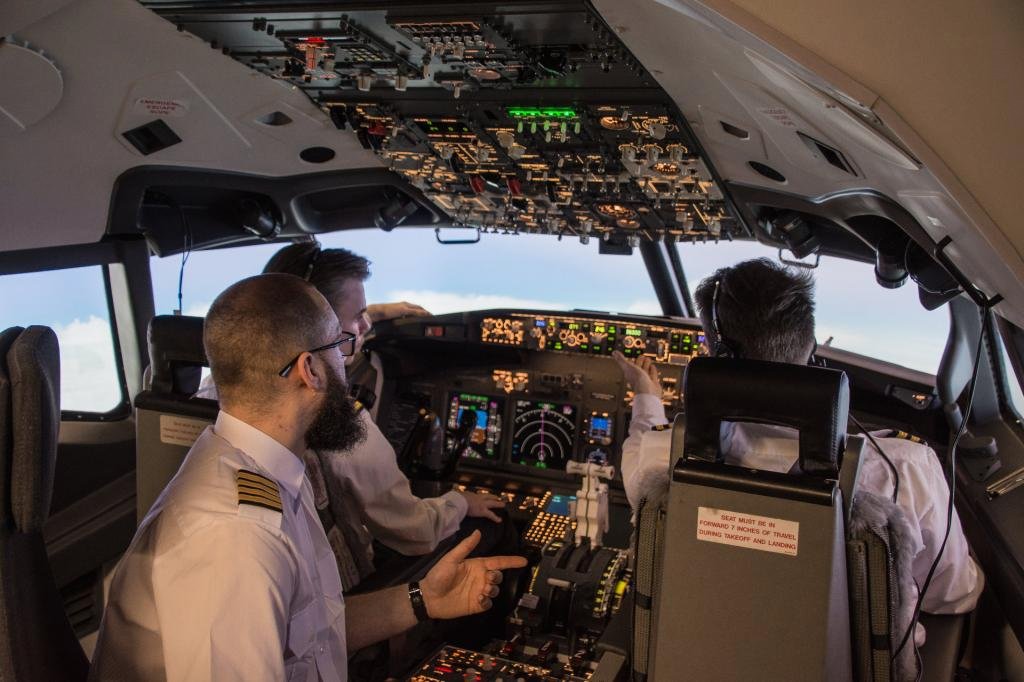 ---
back