26.10.2021
FTD.aero delivers a B738 Fixed-Base Simulator to Malaysian Institute of Aviation Technology at University of Kuala Lumpur
FTD.aero successfully completed installation of a B738 Fixed-Base Simulator at Malaysian Institute of Aviation Technology, University of Kuala Lumpur in Malaysia. The simulator is now ready to welcome first students! Ongoing pandemic, lockdowns, travel bans and movement control orders did not stop us and in close cooperation with our Partners in Malaysia, we have successfully completed installation!
B737 FBT by FTD.aero
This newly-installed flight simulator is the upgraded version of FTD.aero's Enclosed Fixed Base Trainer. On top of the base package the Customer added the fully-enclosed Instructor Operating Station, Circuit Breakers Panels and the state-of-the-art new ruggedized Throttle Quadrant, designed specifically for heavy-duty use.
Like all FTD.aero simulators, this device can be easily converted into a B73M (MAX) model or upgraded and approved for training pursuant to EASA/FAA or local regulations. Besides standard pilot training, the device also offers some maintenance engineers training capabilities.
"FTD.aero is delighted to have installed the first device in this region and is looking forward to further expansion in Asia. This would not be possible without excellent cooperation with our Partners that we had since day one!"
- said Filip Witczak, FTD.aero's Product Manager.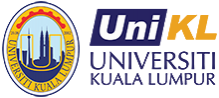 ---
back