23.03.2022
FTD.aero to deliver a B738 AATD to 14DayPilot Flight Academy
FTD.aero has signed a contract to deliver an FAA AATD based on a B738 model to 14DAYPILOT Flight Academy in Indonesia.
"Owning a Boeing 737 NG is one of my dreams since I was a senior high school student back in year of 2000. Twenty years later, I have decided to own a Boeing 737 FAA-certified simulator for my personal proficiency training and expand our flight academy product to airline transition training and type rating preparation."
- said Capt. Gema Goeyardi - the founder of the award-winning accelerated flight training in the USA, 14DAYPILOT Flight Academy, a flight instructor and also a Boeing 737 NG captain.
He adds: "I finally met FTD.aero and found that this is the best Boeing 737 NG or MAX certified provider with such a great quality. I have tried many B737 fixed-base simulators and none of them met my standard which is as close as it gets to the non motion Level-D Full Flight Simulator. Either they are of too light feeling, plastic-built on the simulator buttons and switches, and inaccurate flight dynamic. On the other hand the after sales service is really important for me, especially when we will install this simulator in Indonesia for our ATO 142. I found that FTD.aero has been very responsive and easy to deal with - especially Filip Witczak - one of the owners."
Capt. Goeyardi visited FTD.aero's facilities located in Poznań, Poland for a two-day factory 'behind the scenes' tour and test flights.
"We are really happy to decide to buy a customized Boeing 737 FNPT II device from FTD.aero. My simulator has an equivalent product design and flight dynamics to the EASA FNPT II level, which has the Active Control Loading for yoke and rudder. I did my manual reversion maneuver and I barely could feel a differentiate between Level-D and FTD.aero's FBS simulator. The air-work performance can be done in very accurate power, pitch, and trim settings - just like in the FFS. I am also so relieved to see that FTD.aero has own spare parts lab and produces all parts in-house. The simulator absolutely met my standards and even exceeded my expectations with the amount of money I spent."
- summarized Capt. Goeyardi.
The simulator will be manufactured in FTD.aero's plant in Poznań and delivered to 14DAYPILOT Flight Academy in Jakarta, Indonesia later this year.
"We also offered 14DAYPILOT some flexibility of configuration of their new flight simulator according to their current and future trainings needs. Depending on demand, the B738 AATD can be easily converted into a B73M (MAX) model or even upgraded to higher qualification levels, including EASA FTD-2 and FAA Level 4 or 5 FTD. This will help 14DAYPILOT adjust their training portfolio to rapidly-changing market needs without the need of making new big investments in the future."
- explains Filip Witczak - co-owner and Product Manager at FTD.aero.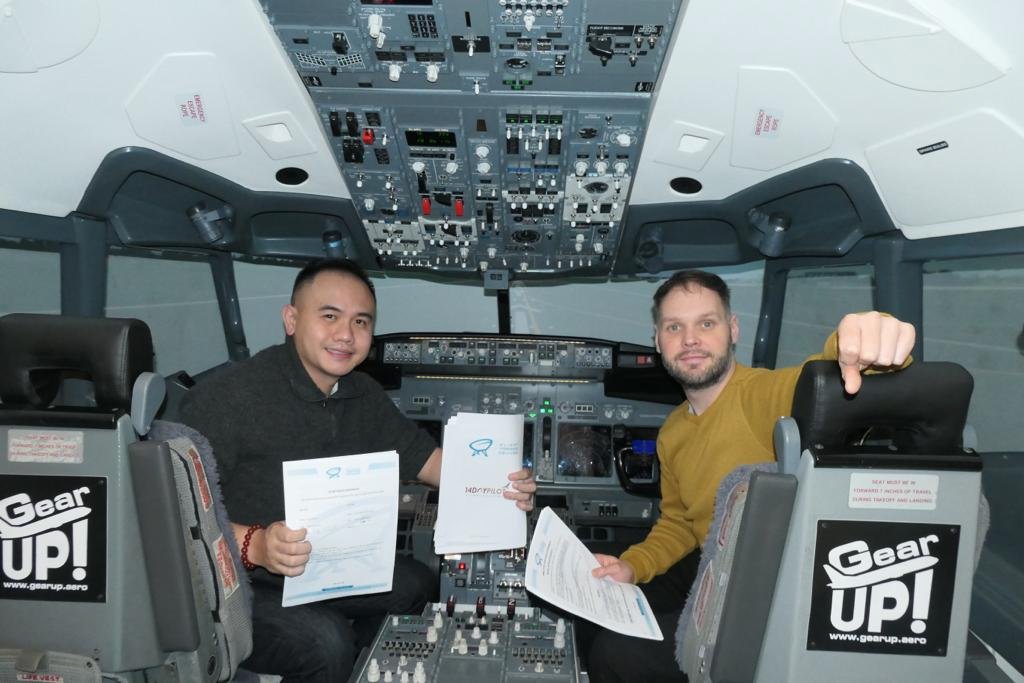 ---
back